REGISTER / LOGIN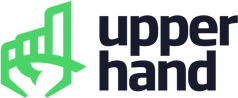 To offer a better enrollment process to our customers, we are pleased to announce a new partnership with UPPER HAND ENROLLMENT SOFTWARE!
You will be prompted to set up a new account during the registration process (previous username and passwords will not work). A verification email will be sent to you and once verified, you will be able to login, view, and manage your camp enrollments!
SET UP A NEW ACCOUNT
If you have already enrolled in our 2021 Christmas Clinics and set up a new account, click below to log in. If you have not set up a new account, click on the "Enroll" page and select your program.
LOGIN