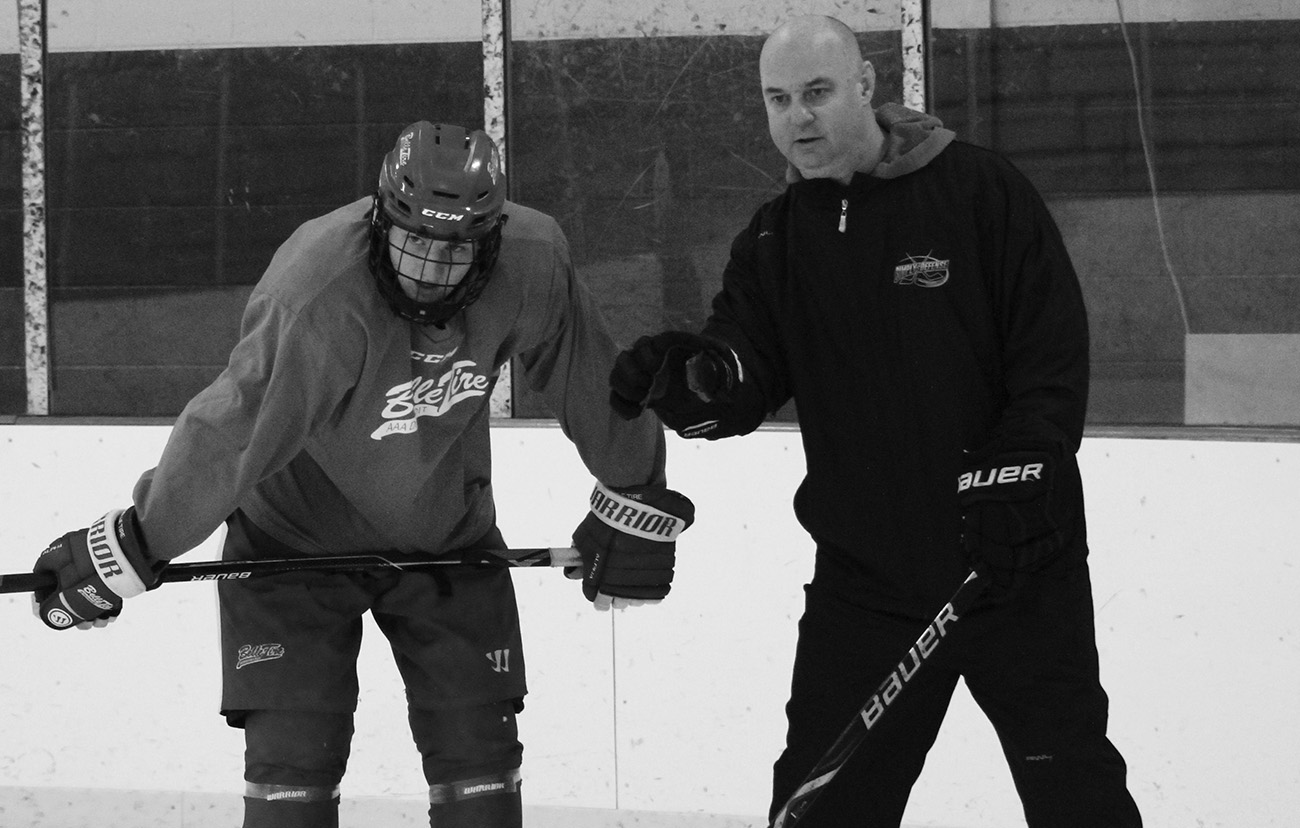 DIRECTOR: JEFF BLUM
Jeff brings a wealth of knowledge to our program with over 30 years of experience as a coach and player! Jeff is currently the Assistant Coach with the Flint Firebirds of the OHL.
He previously coached at the Junior level in both the OHL (Saginaw Spirit) and the NAHL (Lansing Capital Centre Pride) as well as with the Port Huron Flags Professional Hockey Club of the UHL.

Jeff is a former NCAA Division I Defenseman, where he spent 4 years at the University of Illinois – Chicago. After, he went on to spend 5 years at the minor pro level with Port Huron Border Cats & Detroit Falcons of the UHL and Milwaukee Admirals of the IHL. Jeff is also a former Professional Roller Hockey player. He spent 3 seasons with the St. Louis Vipers of the RHI and 1 season with the Port Huron North Americans of the MLRH.
SD HOCKEY
CURRENT & FORMER STAFF
Chris Bogas MSU / Toronoto Maple Leaf Draft Choice
Kelly SullivanUMASS-Lowell
John Blum Univeristy of Michigan / Boston Bruins
Shayne Tomlinson Northern Michigan University
Dan Olesky Oakland University
Steve Olesky Pittsburgh Penguins
Sean Clark University of Wisconsin at Eau Claire
Darren Banks Boston Bruins / Detroit Vipers